Tatiana Bidgood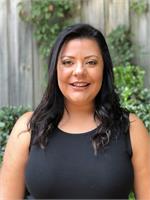 During her early years as a mother, Tatiana (LBMT #17537) discovered massage therapy to be a powerful component to managing wellness in a fast paced, stressful world. It inspired her to become a massage therapist and provide others with a tool to help maintain and improve the resilience and capabilities of their bodies.
A graduate of the Carolina Massage Institute, she specializes in therapeutic massage including trigger point therapy, deep tissue, sports and Swedish massage, myofascial release and manual lymphatic drainage.
Tatiana is a firm believer in the connection between body and mind and a proponent of massage for relieving physical and emotional stress. She strongly believes in massage as an important tool to enhance overall health and well being and is passionate about working in partnership with her clients to help them get the best out of their daily activities and hobbies.
Tatiana Bidgood is currently not instructing any classes.