Shanon Greig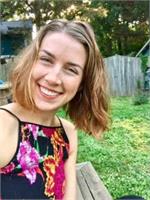 Shanon Greig is a certified 200 hour yoga instructor who did not predict the practice to hold such a special place in her heart. In 2014, she unearthed the light of yoga after experiencing "gym burnout" and a spiritual craving for something more. In the habit of going to the gym regularly and trying Crossfit, Shanon realized aggressive fitness routines were wreaking havoc on her joints and simultaneously not nurturing her spirit. Working a full-time desk job revealed a strong missing mind/body connection and she found yoga to be invigorating and nurturing, filling the void that other "workouts" could not. In practicing, Shanon discovered yoga could heal her body and help conquer anxiety and depression. A regular practice has helped her find her roots, connect with her spiritual side, and realize true contentment comes from within. On the mat, Shanon encourages not taking one's self too seriously, forgiveness, and gentle acknowledgment of imperfection.
Shanon Greig instructs the following:



This class is designed for students with some familiarity with yoga. The instructor will offer a variety of modifications to encourage participation of everyone. We do sitting, standing, and inverted postures, and suggest challenging variations for more advanced students, yet fun and non-intimidating options for those who need less of a challenge!