Devon Pelto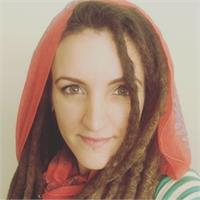 Devon found yoga and meditation as a first time mother looking to find her new identity. Through these practices and others like energy work and Tarot she found that the key to wellness comes through self-awareness, self-care and willingness to make changes. She uses yoga and meditation to to dive into the body, mind and spirit to help heal any dis-ease that may cause future ailments. Her playful spirit fuels her passion to teach kids yoga and help adults find their inner child longing to be expressed all while providing the opportunity to strengthen the body, calm the mind and uplift the spirit.
Devon Pelto instructs the following:
Yoga Express is a one-hour flow class for folks with limited yoga time! All levels are welcome.




Postnatal yoga provides an opportunity to restore your mind, body and spirit, while strengthening your bond with your baby and meeting other new moms. This class will focus on all the needs of new mothers, including but not limited to mindful movement, light core work and restorative postures. This is a safe space for healing and community. Whether you are 6 weeks, 6 months, or 6 years post-partum, you are welcome! Non-crawling babies, breastfeeding, changing and napping are also welcome!