AnnMarie Mello Morris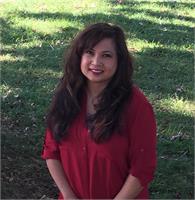 AnnMarie has over 20 years of yoga teaching experience, holds a license as a Physical Therapist Assistant (PTA) and has a B.S. in Health Studies from UNC-Greensboro. She is registered under Yoga Alliance RYT-500 from Asheville Yoga Center, and a Certified Yoga Therapist (C-IAYT) from the International Association of Yoga Therapists. She also studied an additional 100 hours of alignment-based yoga therapy with Martin Kirk. AnnMarie's yoga path has connected her diverse interests in physical rehabilitation and health prevention to the use of yoga as a modality for healing. She continually strives to learn more about the therapeutic value of yoga through her studies, teaching experience & personal practice. Recently, she has been dedicating time to deepen her study of the subtle body and it's application for self-care guiding her toward sound therapy, chakras, koshas and Reiki training. In 2016, AnnMarie and her family relocated from Fort Bragg, NC to be closer to Duke Cancer Center for her husband Brian's treatment & care. Her and her family (and three dogs) have completely enjoyed creating a new place here they now call home. AnnMarie hopes to continue sharing her passion of yoga as therapy through classes, workshops and private sessions.
AnnMarie Mello Morris instructs the following:
The first half of class is a slower paced flow class designed to wake up muscles and improve range of motion. Class will end with a restorative practice, using props to support the body in a variety of poses. This class is appropriate for beginning students.




These beginning flow classes offer the basics of breath yoga postures, which will give you fundamental basis for a strong yoga practice. It is great confidence builder for beginners, as well as an opportunity for those who have been doing yoga for years to reconnect with their practice.




Yin Yoga emphasizes the connective tissues through a relaxed practice of long, passive holds in specific postures. These asanas gently stretch and rehabilitate the connective tissues that form our joints, allowing us to maintain and restore joint flexibility.