Julio Laliberte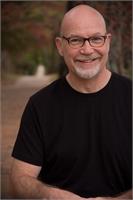 Julio (LMBT #04716) graduated from the Body Therapy Institute in 2003 after many years in the pharmaceutical industry. He considers himself one of the lucky people who have found their life's calling and can make their living doing something they truly love.
Julio believes that deep work does not need to be uncomfortable. By slowing down and only moving as fast as the tissue allows rather than 'bulldozing' his way through, he can accomplish positive results.
He uses a blend of eastern and western modalities including Accupressure/Shiatsu, Thai Massage, Reflexology and traditional Swedish Massage, as well as Trigger Point and Deep Tissue techniques. Every session is tailored to each client's individual needs.

It is his intention to treat everyone that he works with in an open, non-judgmental, and respectful way.
Julio Laliberte is currently not instructing any classes.