Abby Hardaway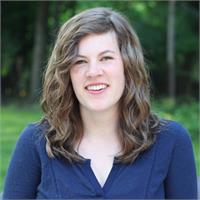 Abby began practicing yoga in 2008 when she tagged along with her neighbor to a class at the YMCA. Since then, in both her personal practice and her classes, she has focused on linking movement with breath to connect the body and self. In 2015, Abby completed 200 hour yoga teacher training with Allison Dennis at Heart of Yoga School in Carrboro and 85 hour prenatal yoga teacher training with Andrea Dixon and Sara Doyle at Blue Point Yoga. She has always been drawn to work with women in the childbearing year because of the joyful and intense time that conception, pregnancy, birth, and early motherhood can be, which she experienced firsthand around the birth of her daughter in February 2016. Yoga has also brought her a strong sense of community, which she hopes to cultivate in her classes and is especially important for new moms and moms-to-be.
Abby Hardaway instructs the following:
Prenatal Yoga uses postures, breathing, and meditation to help ease pregnancy, delivery, and the after effects of birth. The classes create strength, focus, flexibility and awareness through a gentle practice designed especially for the pregnant woman's needs. Prenatal Yoga classes provide a safe, peaceful and supportive environment for expectant mothers and are a wonderful way to connect with other mothers-to-be. Yoga helps to alleviate many of the discomforts of pregnancy such as heartburn, nausea, constipation, varicose veins, swelling, back pain and sciatica. The classes are appropriate for both new and experienced students.