Rachel Campo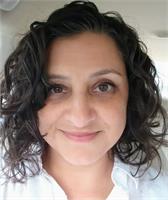 Rachel Campo began practicing meditation and yoga in 2010 to help alleviate the stress of everyday life. Through regular practice, she experienced improvements in physical, mental, and emotional health. Yoga helped her face life's adversities with greater patience and calm. With a desire to deepen her understanding of yoga, Rachel studied with Nicole Nichols at the Republic of Yoga and completed teacher training in June 2014.
Rachel teaches an invigorating class using asana and a focus on breath to encourage students to stay with current sensations and examine habitual reactions. She believes that yoga is a practice that helps us access the balance inherent in all of us. Rachel is a firm believer that yoga is for every single body. She is a huge fan of props, assists, and helping students develop a practice that is appropriate for their bodies.
Rachel Campo instructs the following:



Yin Yoga emphasizes the connective tissues through a relaxed practice of long, passive holds in specific postures. These asanas gently stretch and rehabilitate the connective tissues that form our joints, allowing us to maintain and restore joint flexibility.




This class is a bridge between the Yoga Basics class and Flow Level 2. Creative sequencing and a focus on alignment will help student to move their practice forward. Although we don't practice advanced poses, you will likely still be challenged. This class is appropriate for beginning students. More advanced students are always welcome.