Linda Martinez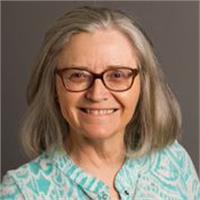 Linda graduated from Tufts University with a B.A. in sociology/anthropology; received a Masters in Library Science from Simmons College and a Masters in Education from Harvard University's Graduate School of Education. She is currently the engineering and computer science information specialist in Duke University's Perkins Library.
Her interest in teaching yoga grew from her diagnosis of early rheumatoid arthritis (RA) in 2006. As her yoga practice deepened, she is convinced that the physical and mental benefits of yoga contributed to her RA's remission.
Linda received her 200 hour yoga certification through OM Yoga. She has earned a Certificates of Completion in Therapeutic Yoga for Seniors and Yoga of Awareness for Cancer from Duke Integrative Medicine. Her particular interests are in working with students who are new to yoga, or students who have physical issues that lead them to believe that yoga is not available to them. Among her classes are students who are living with cancer and others who have suffered from trauma. There is a yoga practice for every one and every body. Yoga is not about what you can't do, it is all about what you can do.
Linda Martinez instructs the following:
As we age, our bodies change. Starting with careful observation of ourselves and our anatomical differences, we'll learn what asanas work best and how to make appropriate modifications. The focus is on healthy movement at the joints, building strength and flexibility. We'll incorporate meditation, pranayama, and different sequencing to create a practice that's tailored to each student. This class is appropriate for beginners.