Beth Perry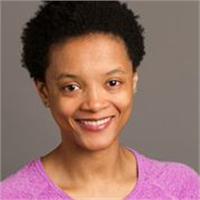 Beth's first exposure to yoga was in a high school gym class in the 1990s, but she didn't begin to practice it in earnest until after she graduated college in 2002 in New York. In the years that followed, she enjoyed the opportunity to study with a number of teachers. In addition to numerous physical benefits, Beth finds that yoga helps her to be more patient with herself and others.
Beth completed her 200-hour teacher training at Blue Point through OM Yoga Center in 2012, and completed Blue Point's 85-hour prenatal teacher training with Andrea Dixon and Sara Doyle in 2015. She strives to make her classes welcoming to everyone, and values the wealth of experiences that different students bring to their practice. She loves being part of the Blue Point community, where she remains a committed student as well as a teacher.
Beth works as a program coordinator at the Franklin Humanities Institute at Duke, where she organizes conferences, workshops, and events for Duke and visiting scholars. She's an avid cook and baker, and loves to take advantage of the great food Durham has to offer. She lives in Durham with her husband, Matthew, son, Marc, and their terrier mix, Bobo.
Beth Perry instructs the following:
This class is a bridge between the Yoga Basics class and Flow Level 2. Creative sequencing and a focus on alignment will help student to move their practice forward. Although we don't practice advanced poses, you will likely still be challenged. This class is appropriate for beginning students. More advanced students are always welcome.