Scott Campbell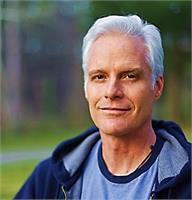 Scott took his first yoga class as a teenager in Texas almost 40 years ago. Although fascinated by the experience, he detoured to L.A. for a career in acting, and amidst the craziness, explored the relationship between the mind, body, and the emotions. Seeking balance in his life, he returned to yoga some 15 years ago and used his practice to heal, ground, deepen, and expand what he learned as an actor. He is a student of Taoism and Tibetan Buddhism as well as Indian styles of yoga. His teaching reflects the eclectic mix of his background, using what works to help each student to uncover and move closer to their truth and the peace that eventually comes.
Scott Campbell instructs the following:
Restorative Yoga is a gentle, healing class. Students use props to support themselves in restful, restorative postures. Quiet and stillness is emphasized. This is not an active class.