Devon Pelto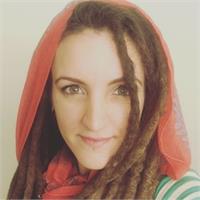 Devon found yoga and meditation as a first time mother looking to find her new identity. Through these practices and others like energy work and Tarot she found that the key to wellness comes through self-awareness, self-care and willingness to make changes. She uses yoga and meditation to to dive into the body, mind and spirit to help heal any dis-ease that may cause future ailments. Her playful spirit fuels her passion to teach kids yoga and help adults find their inner child longing to be expressed all while providing the opportunity to strengthen the body, calm the mind and uplift the spirit.
Devon Pelto instructs the following:
Yoga Express is a one-hour flow class for folks with limited yoga time! All levels are welcome.




The Mindful Kids will be invited to sit in a circle for introductions and breathing techniques. They will work on communication skills and learn tools to benefit them in calming emotions and being fully present in their bodies. This will be followed by fun and silly yoga poses, games and group work to strengthen their bodies, develop balance and expel some of that endless energy!

Tuesdays 4:15-5:15

September 5 - October 10

$72 tuition




Mindful Tweens will begin to work on flowing through more challenging yoga poses, incorporating mindfulness meditations and continued breathwork. There will be a focus on positive self-image and a celebration of all bodies. The class is designed to be physically challenging, yet empowering. They may even leave with a few tricks to show off to their friends.

Wednesdays 4:15-5:15
September 6 - October 11
$72 tuition




Postnatal yoga class provides an opportunity to restore your mind, body and spirit, while strengthening your bond with your baby and meeting other new moms. You will be guided through your practice as you safely incorporate your baby into the yoga, and the class will help you regain muscle tone, enhance your body image and reduce stress and fatigue.