Ashlee Lunsford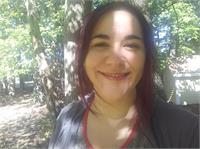 Ashlee Lunsford (LMBT #14835) has been performing massage since graduating from the Medical Arts School in May 2015. Therapeutic touch has always been her calling. From the time she was a young child giving "karate chop massages" to her older siblings, to helping out her office co-workers when they had aches and pains, she's always followed her intuition when it deals with people in discomfort.
Ashlee knows that everyone is different. What works for one person may not necessarily work for the next. Therefore, she approaches each individual and their muscles with personalized care with emphasis on the client's goals for that treatment session.
She offers the following modalities: Swedish, Deep Tissue, Trigger Point, Reflexology (ear & foot), NMT and Sports.
Ashlee Lunsford is currently not instructing any classes.