AnnMarie Mello Morris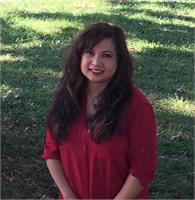 AnnMarie has over 20 years of yoga teaching experience, holds a license as a Physical Therapist Assistant (PTA) and has a BS in Health Studies. She is registered under Yoga Alliance with E-RYT 200 from Seaside Yoga in Wilmington, NC. She also studied an additional 200 hours of alignment-based yoga through Anusara. Currently, she is completing her 500 RYT level yoga training at Asheville Yoga Center and is expected to complete the program in 2017. Her yoga path has connected her diverse interests in physical rehabilitation and health prevention to the use of yoga as a modality for healing. She continually strives to learn more about the therapeutic value of yoga through her studies & her own personal practice. AnnMarie recently relocated to the area with her family (and 3 dogs) from Fort Bragg, NC and she is thrilled to be able to continue sharing her passion of yoga with each individual and class.
AnnMarie Mello Morris instructs the following:
The first half of class is a slower paced flow class designed to wake up muscles and improve range of motion. Class will end with a restorative practice, using props to support the body in a variety of poses. This class is appropriate for beginning students.




Yoga Express is a one-hour flow class for folks with limited yoga time! All levels are welcome.




These beginning flow classes offer the basics of breath yoga postures, which will give you fundamental basis for a strong yoga practice. It is great confidence builder for beginners, as well as an opportunity for those who have been doing yoga for years to reconnect with their practice.




This class revitalizes the brain-body system by incorporating myofascial rolling and therapeutic relaxation practices. Roll and Release uses massage balls that provide an effective myofascial release, trigger point therapy and deep tissue self-massage that reduces chronic stress & pain, improves posture, increases energy and expedites recovery. The class will also include yoga stretches, pranayama breathwork, and guided meditation to increase the relaxation response, and promote mindfulness. This unique combination creates a therapeutic effect making it the perfect compliment to add to any yoga practice or personal wellness intention. Class is open to all levels.