Lynn Maguire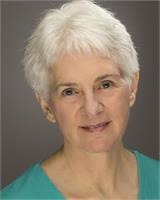 Lynn added yoga to her repertoire of chronic pain management strategies in 2007 and then started thinking about how to follow her career as a Duke professor of environmental science with something that didn't involve sitting at the computer for the rest of her life – yoga teacher! In January 2014 she completed her 200 hr certification at Blue Point Yoga, with Sarah Trelease from Portland, Oregon, and BPY's own Sara Doyle as instructors. She has since earned a Certificate of Completion in Therapeutic Yoga for Seniors from the Duke Center for Integrative Medicine and attended workshops on yoga injuries and their prevention and on yoga for a healthy back. She is most interested in adapting yoga for those who believe they are too old, too stiff, too weak, too fat, or too something else to do yoga – not true! Since completing her training she has enjoyed teaching yoga for beginners, for the desk-bound, and for older adults with a range of sensory and physical limitations.
Lynn Maguire instructs the following:
This class focuses on gentle strengthening and stretching exercises with the aim of improving mobility and stability of the vertebral column and back muscles. It is appropriate for all levels of students. Those with existing back problems are encouraged to attend with consent from their physician.




As we age, our bodies change. Starting with careful observation of ourselves and our anatomical differences, we'll learn what asanas work best and how to make appropriate modifications. The focus is on healthy movement at the joints, building strength and flexibility. We'll incorporate meditation, pranayama, and different sequencing to create a practice that's tailored to each student. This class is appropriate for beginners.