Rachel Campo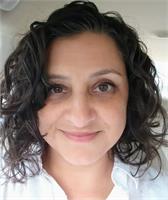 Rachel Campo began practicing meditation and yoga in 2010 to help alleviate the stress of everyday life. Through regular practice, she experienced improvements in physical, mental, and emotional health. Yoga helped her face life's adversities with greater patience and calm. With a desire to deepen her understanding of yoga, Rachel studied with Nicole Nichols at the Republic of Yoga and completed teacher training in June 2014.
Rachel teaches an invigorating class using asana and a focus on breath to encourage students to stay with current sensations and examine habitual reactions. She believes that yoga is a practice that helps us access the balance inherent in all of us. Rachel is a firm believer that yoga is for every single body. She is a huge fan of props, assists, and helping students develop a practice that is appropriate for their bodies.
Rachel Campo instructs the following:
This class is designed for students with some familiarity with yoga. The instructor will offer a variety of modifications to encourage participation of everyone. We do sitting, standing, and inverted postures, and suggest challenging variations for more advanced students, yet fun and non-intimidating options for those who need less of a challenge!