Jacqueline Johnson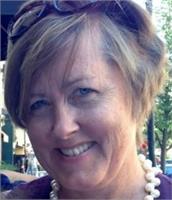 Jacque (EdD, RYT-500) has been practicing yoga since 1976, and after much coaxing began teaching in 1992. She teaches several styles of yoga, primarily Sivananda and more recently Viniyoga. She also teaches vinyasa flow, restorative, Vipassana meditation, guided imagery meditation, and yoga therapy. She has been an academic in health behavior, health psychology, and health promotion for 15 years. As an academic, Jacque has collaborated on research investigating the changes in brain activity during specific elements of yoga. She was also one of the developers of a 200hr yoga teacher training of a university curriculum as a minor. She has recently moved to NC from DC, and is excited to inspire others on their journey towards a fulfilling life.
Jacqueline Johnson instructs the following:
This one hour flow class is similar to a flow level 2 class, but a slightly faster pace. Modifications will be offered for newer students. Great for yogis on a quick lunch break!




Yoga Express is a one-hour flow class for folks with limited yoga time! All levels are welcome.




Experience the connection between breath and movement from a new perspective, with minimal weight-bearing stress on hands and wrists. This hands-free flow preserves the spirit of vinyasa yoga characterized by postures carefully sequenced with breath with emphasis on standing leg strengthening postures, standing balances and core strengthening postures. Appropriate for all levels, including beginners.